Felt very old this week.
Hips hurting after running. Took some fish oil vitamin type things like an old person.
Fell like an old person on a slightly icy road. Landed heavily on my hip and elbow, swore quite badly as I fell in front of a school mum and her five year old child like a grumpy old bastard.
Hips hurting even more while running after my fall.
I got this Instagram advert.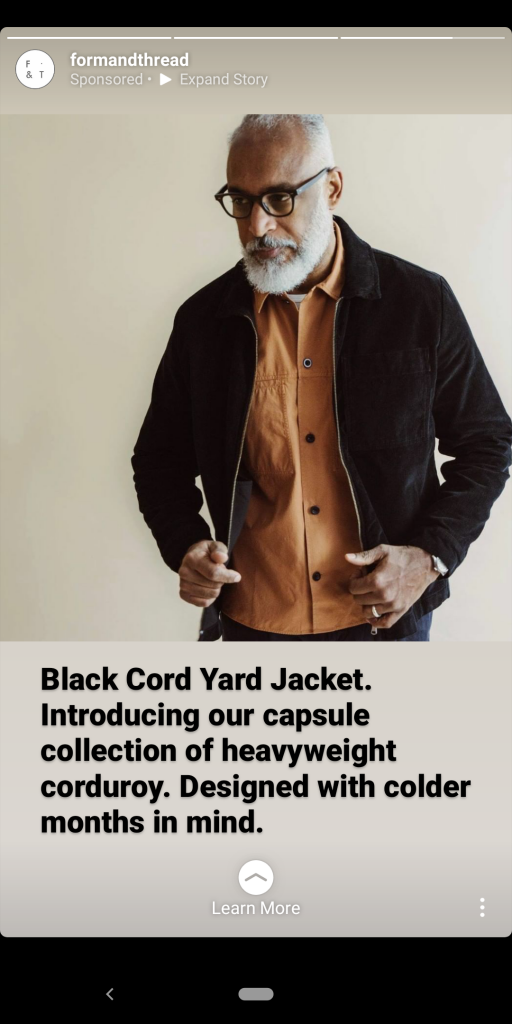 Been listening to music from the 90s back when I was young. I have listened to no new music in so long. Like an old man stuck in a time period when he felt young.
Got asked if I wanted to play five a side. Said it was a risk as I might get injured before the half marathon because I am old and clumsy.
Went to bed early on Wednesday and slept for 8.5 hours straight for the first time in a long time and enjoyed it like an old person. Had a Sunday afternoon nap which was another highlight of the week.
Very wary when playing computer games. Slow. Dulled reactions. Old. Stuck on a level of Arkham Knight that is too hard/too annoying for me. Gave up and started God of War instead. I hae already died several times in the first 30 minutes.
Managed to scare my six year old by letting him watch me play Arkham Knight (which had been mainly fine) when a spooky Joker sequence kicked off and made him struggle to sleep for two nights. I forget how young he is becuase I am old and stupid.
On Saturday night my shoulder seized up after a long run and then a lazy period of time lounging on the sofa leaning on said shoulder. Maybe my old body is telling me to stop trying being fitter.
In two months I will be 44.